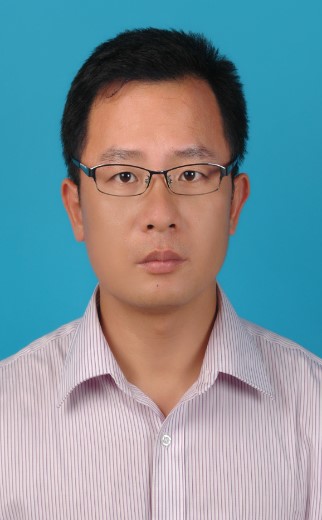 Prof. Huajun Dong

Dalian Jiaotong University, China
Biography:
(1) Outstanding Teacher of Liaoning Province, Liaoning Province, 2020.
(2) Hundred Million Talents Project "Hundred Levels", Liaoning Province, 2018.
(3) Outstanding Teacher, Dalian Jiaotong University, 2017.
(4) Outstanding Postdoctoral Researcher, Henan Province, 2013.
Research Areas: key technology of vacuum switch, image processing application technology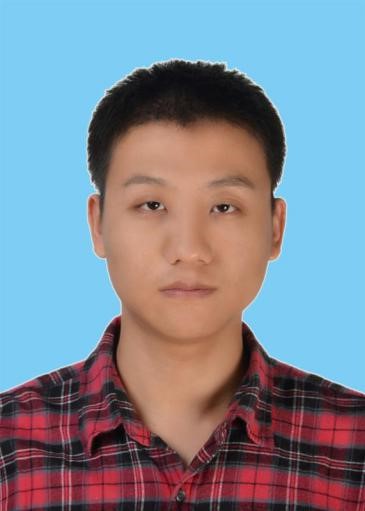 Prof. Kai Wang
Qingdao University, China
Biography: He won the first prize of excellent academic paper of natural science in Liaoning Province and the second prize of excellent academic paper of natural science in Dalian City, the first prize of the fifth intelligent manufacturing innovation and entrepreneurship project, more than 10 invention patents, more than 10 utility models, and one soft book. He has presided over 8 scientific research projects, 5 teaching and research projects, and participated in more than 10 projects as the main participant. He has been awarded as an excellent reviewer of Applied Energy and Journal of Electrical Engineering, and has published more than 30 SCI and EI retrieved papers.
Research Areas: state evaluation and life prediction of new energy storage devices; energy storage components; storage and conversion of new energy; distributed microgrid and energy storage; energy internet; ladder utilization of energy storage devices, etc.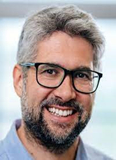 Prof. Daniel Quevedo
Queensland University of Technology, Australia
Biography: Daniel E. Quevedo (Fellow, IEEE) received the M.Sc. degree in electronics engineering from Universidad Técnica Federico Santa María, Valparaíso, Chile, in 2000, and the Ph.D. degree in electrical engineering and computer science from the University of Newcastle, Callaghan, NSW, Australia, in 2005., He is currently a Professor of cyber-physical systems with the School of Electrical Engineering and Robotics, Queensland University of Technology (QUT), Brisbane, QLD, Australia. His research interests include networked control systems, control of power converters, and cyber-physical systems security., Dr. Quevedo is an Associate Editor for IEEE Control Systems and is in the Editorial Board of the International Journal of Robust and Nonlinear Control. From 2015 to 2018, he was Chair of the IEEE Control Systems Society Technical Committee on Networks & Communication Systems.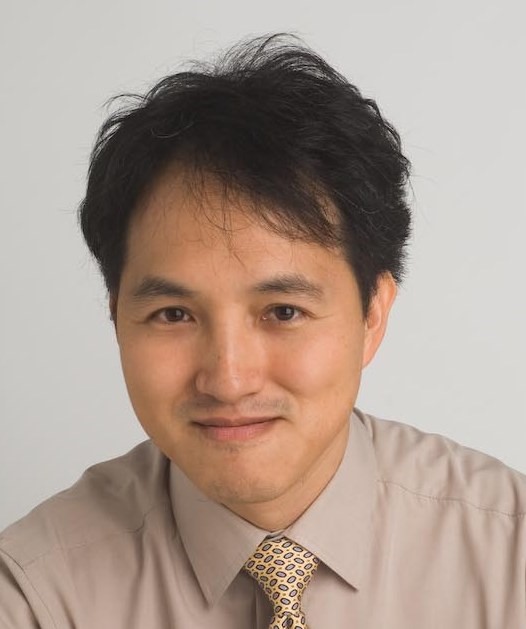 Prof. Eric Cheng
Hong Kong Polytechnic University
Biography: Prof Eric Cheng obtained his BSc and PhD degrees both from the University of Bath in 1987 and 1990 respectively. Before he joined the Hong Kong Polytechnic University in 1997, he was with Lucas Aerospace, United Kingdom as a Principal Engineer and led a number of power electronics projects. He is the electrical designer for the Hong Kong 1st commercial electric vehicle in Hong Kong. He is also the designer for the 1st charging network in Hong Kong. He received the numerous awards related to electrical engineering, energy and automotive. He has published over 500 papers and 7 books. He has over 100 interviews by media on his research and development. He is now the professor and director of Power Electronics Research Centre of the university. His research interests are all aspects of power electronics, Power Quality, Renewable Energy, Motor Drives, Energy Storage, Energy Saving, Power Distribution, EMI, High Speed Rail, Electric Vessel, Electric Vehicle and Automotive advanced components. He is the recipient of the international award in Seoul International Invention Fair 2015 Gold prize for his contribution in super-capacitor to electric vehicles, 2016 iCAN Gold Medal for his contribution in active suspension, and Gold Award of Hong Kong Innovation and Technology in 2017 and Geneva's Invention Expo Silver Award for his contribution in antilock braking system, in 2021. Prof. Cheng is a fellow of IEEE and IET.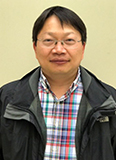 Prof. Shengxiang Yang
De Montfort University, UK
Biography: Prof. Yang got his PhD degree in Control Theory and Control Engineering from Northeastern University, China in 1999. He is now a Professor of Computational Intelligence (CI) and Deputy Director of the Institute of Artificial Intelligence, School of Computer Science and Informatics, De Montfort University, UK. He has worked extensively for many years in the areas of CI methods, including evolutionary computation, artificial neural networks, data mining and data stream analysis, and their applications for real-world problems. He has over 350 publications with an H-index of 62 according to Google Scholar. His work has been supported by UK research councils, EU FP7 and Horizon 2020, and industry partners. He serves as an Associate Editor or Editorial Board Member of several international journals, including IEEE Transactions on Evolutionary Computation, IEEE Transactions on Cybernetics, Information Sciences, and Enterprise Information Systems, etc. He was the founding chair of the Task Force on Intelligent Network Systems (TF-INS, 2012-2017) and the chair of the Task Force on Evolutionary Computation in Dynamic and Uncertain Environments (ECiDUEs, 2011-2017) of the IEEE Computational Intelligence Society. He has given over 20 keynote speeches and tutorials at international conferences.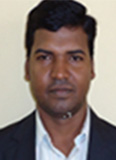 Prof. Harikrishnan Santhanam
Kings Engineering College
,
India
Biography: Prof. Harikrishnan Santhanam have been persistently making efforts in developing the newly prepared phase change materials (PCMs) using nanomaterials for low-temperature heating and cooling applications. I have been specifically considering fatty acids as the base PCMs and metal oxide nanoparticles and graphene oxide as the enhancing materials. So far, I have successfully attempted the works with different types of nanoparticles, various concentrations of nanoparticles, and different PCMs.